Welcome Message
SEGAL (Space & Earth Geodetic Analysis Laboratory) is a collaborative scientific venture between University of Beira Interior (UBI) and Institute Geophysical Infante D. Luíz (IDL), which is physically located at Department of Computer Sciences (DI-UBI).
What We Do
SEGAL has vast experience in the acquisition and processing of GNSS observations for scientific applications, namely for reference frame and geodynamic studies, which have the highest requirements in terms of GNSS data quality. SEGAL, in collaboration with many institutions, has installed and is maintaining a network of GNSS stations distributed across Europe, Africa, South America, and Asia. Furthermore, SEGAL has several active collaborations with science organizations distributed all over the world that provide local support and hosting services at several projects. Currently, SEGAL processes on a daily basis data from more than 400 CORS (Continuously Operating Reference Stations) distributed all over the world.
Register in order to access our facility where you can retrieve data and solutions from CORS managed or co-managed by SEGAL.

| | | | |
| --- | --- | --- | --- |
| C4G and Segal are highlighted at UBI News for their cooperation with African institutions towards natural disaster risk mitigation | | | |
Written by Administrator
Tuesday, 20 March 2018 15:09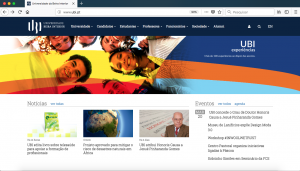 The Project SUGGEST-AFRICA, which benefits from the participation of UBI, led by Prof. Rui Fernandes (and its team) from the Collaboratory for Geosciences (C4G) and Segal, is one of the highlights at UBI News this week.
Last Updated on Tuesday, 20 March 2018 22:34
Read more...
Get in Touch
Universidade da Beira Interior, Departamento de Informática.
Rua Marquês d'Ávila e Bolama 6201-001 Covilhã, Portugal.
Telephone: +351 275 319 891 (1645) E-mail: info@segal.di.ubi.pt